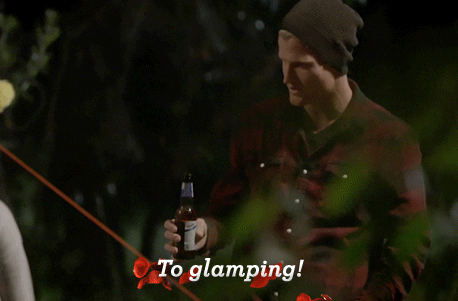 Followers of Midwestern Plants are probably scratching their beans wondering why I would write a post like this… Well, there is a dark side to camping and I need to share my experience so YOU won't be duped.
During my childhood, 'camping' to my family, was staying at a Super 8 😉 I started my camping adventures tent camping at 18. Finally, after many years of sleeping on the ground, my husband and I bought a travel trailer (TT). The 'normal' progression of a tenter is usually to buy a pop-up. We thought pop-ups were just as annoying as tents. They take as long to set-up and pack-up as a tent, along with the fact you still don't have your own bathroom.
Our first TT was 27′ long and was perfect for our family of two. We now have a 37′ Toy Hauler (it has a garage for our motorcycle). We love this new trailer. It has everything we need and more.
Without further adieu, here is my list of things I hate about camping, in no particular order:
#10 – Weather

Bad weather camping is pretty bad in a tent, however it's not so bad in a TT. At least we have DVD's, books and other things to keep us occupied. Sadly, it still means no campfires, kayaking or dog walks. Bad weather is also inherently attracted to trailer homes. We've rode out a few bad tornado warnings, knowing we could hit the well built shit houses. We don't go there early, as they usually don't want dogs in there and I'm not leaving my dogs in an unsafe location.
I can't wait until we can control the weather and only have it rain on weekdays 😉 I was hesitant to toss this one in as no one has control over it… yet.
#9 – Campground Reviews
I wish folks could put aside their feeling when writing reviews and just stick to the facts. Many times I can read past what folks whine about and glean the pertinent information that works for me, for example:
"The kids were bored as there were no activities…" = Super, no screaming children!
"The site was very uneven…" = You don't know how to level your trailer.
"The campers next to us were loud…" – If they weren't permanent, who cares, we won't see them.
When reviewing a campground or anything else for that matter, state the facts only please.
#8 – Unleashed Dogs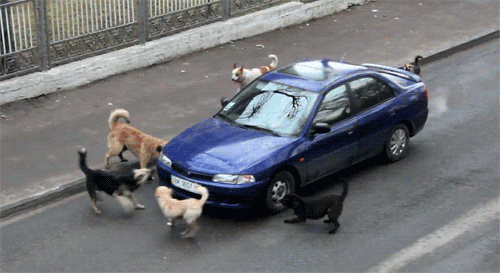 I can't begin to tell you how many times we encounter unleashed dogs of all sizes. After Breck was attacked in our own yard, we are quick to take notice of any situation that might harm our boys. Dog's are funny when one is on-leash and the other isn't. Unless your dog is 100% trained to stay at your side, leash them!!
#7 – Loosing Your Site to a Seasonal
If you've booked at a private campground, most likely you've seen the verbiage 'you will be moved if a seasonal wants your site.' Sadly, this has happened us a few times. Although we tell the campground the size of our TT, they inevitably move us to a site too small for us…. and it's the last site available. There's no real protection from this happening, unless you book at a state campground, which only allow a maximum stay of 2 weeks.
#6 – Full Hook-Up is Not Really Full Hook-Up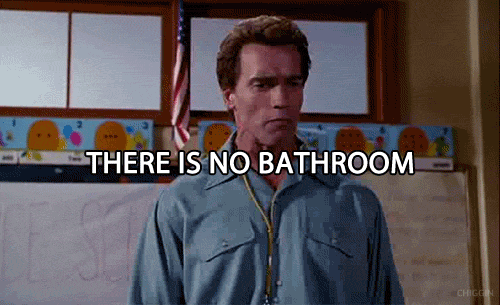 Full Hook-Up means: there is electricity, water and sewer AT THE SITE. Welp. Some campgrounds will tell you they are full hook-up, but what they really mean is that there is electricity and water AT THE SITE and they have a dump station or pumping services for sewer service. Clearly, it's very inconvenient to pack-up and bring your camper to the dump in the middle of our stay, thus you then must pay for your tanks to be pumped.
#5 – Meeting Scary People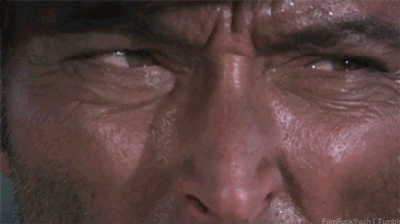 For the most part, campers are good folk. I'll actually say there are 100% good folk, as the one scary person we came across in the campground was not really a camper. All I'm saying is to be aware, especially if you're remote camping.
There was a trail that went through the county campground we were staying at. A man walked by with a beer, telling us our dogs were cute and if he could say hello to them.  Hmm, it was daylight, other campers around, so no alarms went off. We started chatting about border collies and camping… Husband offered him another beer and a chair as the sun went down. When the topic of his site and type of trailer came up, he then informed us he was just 'passing through' the area on foot. OK, I've met many homeless folks that were really nice. However, all of a sudden, things got weird. He started discussing female genitalia and things he liked about it. I gave my hubby the 'I'm-uncomfortable-look' and excused myself, saying I needed the loo. Hubby gave me our code word for get the protection at the ready, our loaded 45. When my husband knew I was safely inside and packing heat, I listened out the window to my husband tell this man that his topics were not welcome and he had better take his leave. He left without incident, thank goodness.
#4 – Campground Up Charges
Owning a campground isn't exactly a get rich lifestyle. Many times camp owners are left to deal with rotten situations their guests put them in. Whether it be acts of bad driving (running over signs, pipes or trees), flushing large, unknown items down the toilet or even just littering, camp owners get creative about adding on fees to your daily, rental fee. Here are just a few we've seen:
$10 fee per dog – The campground felt the need to charge this to cover the doo-doo removal service.
Charging $10 per day, per camper for campground amenities and not allowing an opt out.
We have WIFI! (for $2 a day… and its only available near the office… with 2G download speeds…)
$5 a day charge for air conditioners.
#3 – Site Trespassing
It's rare that we find a campground that has large sites. However, the larger the site, the more likely you'll have folks walk right through the middle of it. We put our boys on 20′ feet leads when we're at our site. Of course, we size them shorter if our site is smaller. One long weekend of camping had us on a site what was about 40′ feet by 40′ feet. That is huuuuge compared to most campgrounds, we were able to add on to the boys leashes to give them 30′ to play. One day, while we sat near our campfire, a family of 6 rode their bikes right into our campsite and was freaked out when our boys ran after them! The one kid was so terrified he dropped his bike and ran. We asked his parents why they thought it was OK to trespass right through our site. They played the 'no speaka da English' game. I then translated my distaste for their actions in an international language way…. We didn't see them the rest of the trip.
#2 – Not Using Fog Lights at Night
One of my husband's biggest pet-peeves is drivers in campgrounds using their headlights at night. At best, the speed limit in a campground is 5 mph. At these speeds, the chances of having an accident are slim. Since many campers don't have their own toilets, driving to the loo becomes an hourly occurrence, especially when there is liquor involved. Camping is about reconnecting with nature, and seeing stars is a part of it. Constantly being flashed in the eyes with headlights is no fun.
#1 No Outside Firewood

As an arborist, I understand the dangers of transporting firewood. All kinds of pest issues are caused by folks moving around contaminated wood. By law, you cannot move firewood outside of 50 miles or over state lines. If you're within those parameters, no problem. Clearly, campgrounds again, in the never ending search to make money, try to have you buy a 4 piece bundle of wood for $10.  We buy one bundle from the campground and then find someone selling it nearby for 1/64 of the price.
Yes, I have also watched folks drive to a campsite where someone had just left to see if they left any firewood behind.
© Ilex ~ Midwestern Plant Girl